THERE' S ALWAYS NEWS TO REPORT
This makes blogging fun.
Write articles at your leisure and publish them automatically on deadline.
Present selected articles on your website.
Powerful SEO features for your blog's visibility.
ery fast, also for more than 10,000 articles.
Create your own design for your blog.
Every website automatically comes with a blog module. Of course, without extra costs and with the same good support. With great blog topics you can boost the visibility of your ideas enormously. Choose a theme below and start with a preconfigured website. Without risk. Or try page4 with a default design. You can of course create your own design at any time. This is very easy and fun.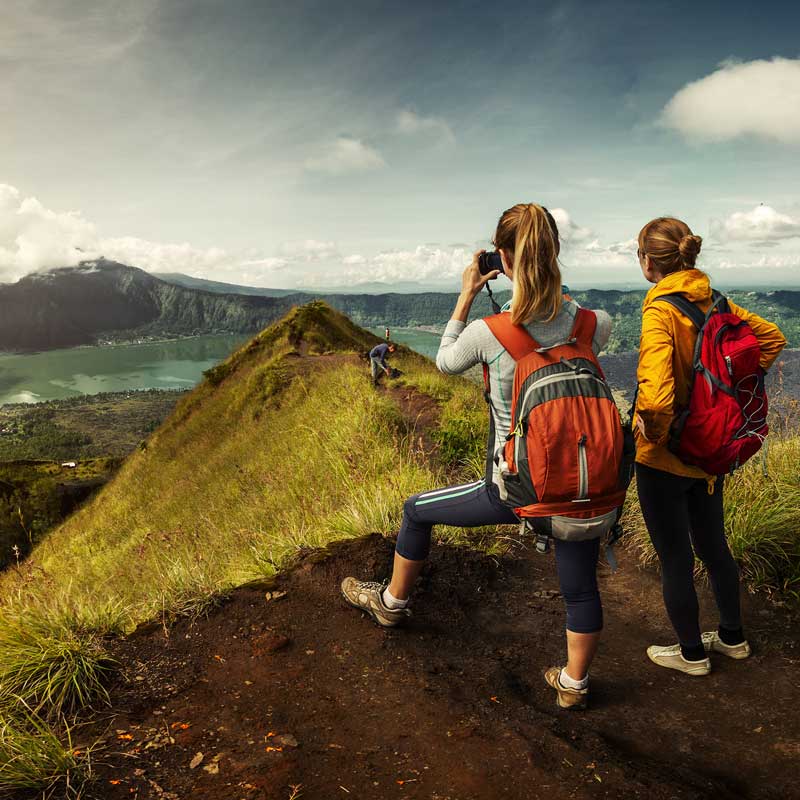 Choose a design for your blog page
You can then easily and quickly customize images, colors, texts, etc.. We have already created the basic pages for you. So you have a website that looks good and you can build on. There are thousands of themes. Therefore, use your own images. Only this way your website looks authentic and unique.
The design proposals presented above are completely designed with page4. You can edit and change everything with our design editor. For the imprint and other legal texts, there are various providers on the Internet that can help you create a legally compliant website and avoid expensive warnings. To view the design proposal live, simply click on the "Preview" link. This will give you an impression of how your website will look later on. Of course with your images and texts.
With the link "Select" we save your design selection and then create a new free page with it.
Blogging - a doddle with page4
Stay as you are and show the world the style you love. In an environment that you have designed. Without compromise. Life is colorful and diverse - and that's a good thing. Fashion, jewelry, beauty, art, technology, living, sports, nutrition, education and everything that makes our lives interesting or exciting, inspires you? In your page4 blog you can share this enthusiasm with the whole world. Here you can be yourself. Here you determine the topics and can set trends. With your own blog you show others what you like, what your heart beats for and maybe you can make interesting contacts.
Choose the topic that is suitable for you.
Lifestyle & Fashion is as infinitely multifaceted as life itself. Below a few suggestions:
• Concentrate on one topic and present yourself as an expert.
• If you have something to say about several topics, then start several blogs under different names.
• With the free version of Page4 you can blog just as well as with the purchase version.
• If you earn money with your passion, the light version is worthwhile, which you can use from $ 5 per month.
• Start with one topic and when you have the success you want, you can grow with page4.

You can write when you want!
The time control feature allows you to preset as many articles as you want. If you take time off or live intensively and don't have time to blog, the prescribed articles will still automatically appear on your page4 website at the time you specify. And you can track how your fans react to your tips at any time via your smartphone.
There are many topics.
Fashion-Blog
You are an expert for shopping and always have the right tips for the right outfit at the right time? Then create your own fashion blog. Show your personal style or report on the latest trends in the fashion world. Readers love exclusive tips and advice and become loyal fans once they get to know you as an expert.
Styling-Blog
Are you passionate about makeup or hairstyling? Show your fans what you love in great photos and give tips and advice for personal styling. Maybe you even come from the industry and have your own store? Then show your customers why it's worth it to get styled by you. Make videos and present them on Youtube or Vimeo and on your homepage as well as in your blog. Inspire your readers!
Living-Blog
Do you love to redecorate your home every week? Why not start a home blog and tell the world how you interpret lifestyle? There's so much to share and show off! Decor, accessories, art, culture and more. Readers love to get inspiration. Life is change. Bring your readers' homes to life and you'll make people happy.
Accessoires-Blog
Jewelry is an expression of individuality. People have always had a fable for accessories. Today there are endless possibilities to wear, design and make jewelry. With your own blog on the topic of "accessories" you show what you like. If you make your own accessories, blogging is a great way to showcase your artwork.
Travel-Blog
You love to travel and you enjoy reporting about it? Then share it with others! Dreaming is allowed and encouraged. While you enjoy the sun, your followers visit your blog, take part in your life and dream of traveling to where you are right now. Tell exciting stories, give tips and show what you experience with great photos. This is fun and you will gain many enthusiastic readers who love to dream with you.
Homeland-Blog
Do you love sleeping in your own bed at home and prefer to explore your hometown? Then inspire others with stories about your home. Where do you like to eat? Where can you experience something local? I'm sure there are lots of insider tips you'd like to share with others. A city blog like this is a great thing. If you live in a big city like Hamburg, Berlin, maybe even New York, San Francisco or Paris, then you should never run out of topics. But also every village has its exciting secrets, events and stories. Luckily, with page4 you can write easily - the blog itself makes sure that all articles are neatly archived and displayed.
Implement these tips now
In a few seconds you can already start with the free version and take the first steps. Completely free, without risk and as long as you want. Once you are done with your site, you can upgrade to a purchase version at any time and take all the content with you. Our support is of course also available for the free version. Fast and competent. Promised.
Be inspired by other sites...